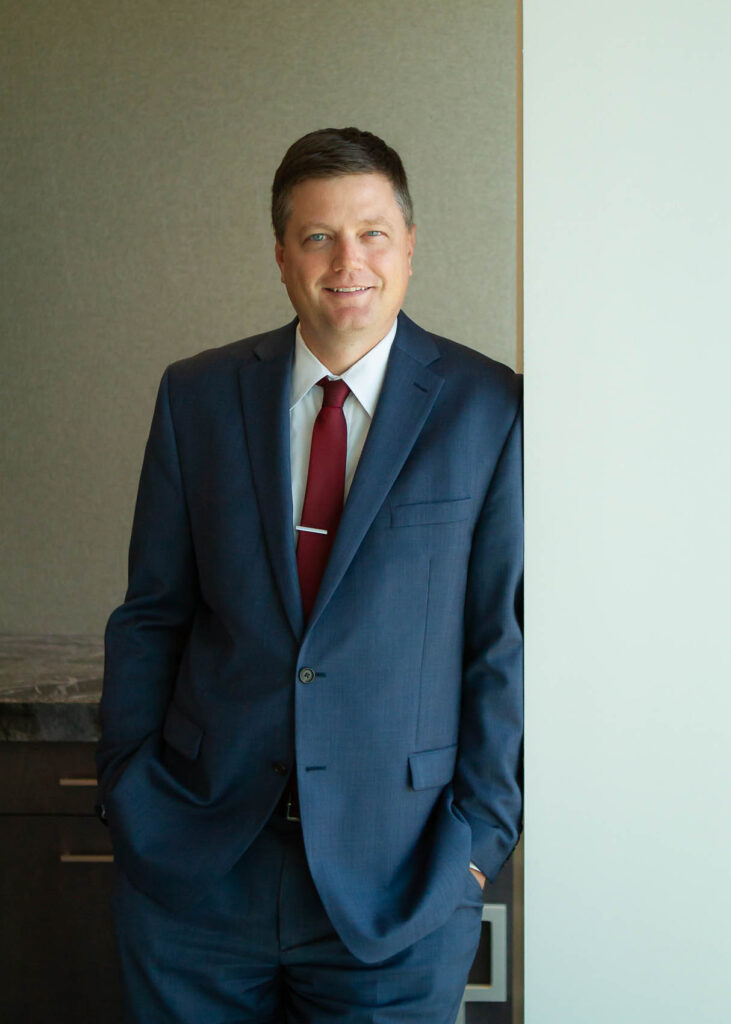 David M. Drobny
Principal
Location:

Nashville, Tennessee

Phone:

615-742-9327

Fax:

615-242-4203

Email:

DDrobny@ManierHerod.com
David is a principal with Manier & Herod. He graduated summa cum laude from Mississippi College in 1998. In 2001, he received his Juris Doctor from the University of Tennessee College of Law, where he was a member of the Tennessee Law Review. David is a member of the Tennessee Self-Insurers' Association, Tennessee Defense Lawyers Association, Tennessee and Nashville Bar Associations, as well as the Mid-South Workers' Compensation Association.
Since 2003, David's practice has exclusively involved the defense of employers and insurers in workers' compensation claims. He has resolved hundreds of cases, influenced important legislation, tried countless contested cases, and argued appeals at the Tennessee Supreme Court and the Tennessee Court of Appeals.
David routinely conducts seminars for clients all over the southeast and has spoken at educational conferences in Tennessee and Mississippi. He also edited and contributed to the firm's hardcover book Tennessee Workers' Compensation, third and fourth editions. Most recently, in June 2019, he gave a talk about Death Benefits at the 22nd Tennessee Workers' Compensation Educational Conference in Murfreesboro, Tennessee, hosted by the Bureau of Workers' Compensation.
David is also involved in his community. He served the Williamson County Soccer Association on its Board of Directors. He has coached or is currently coaching his kids' baseball and/or soccer teams. He is also a volunteer for the National Weather Service in Nashville. In 2016, he was a recipient of the Walter J. Bennett Public Service Award given by National Weather Association. If you have any claim or other case involving a weather issue, he would love it.
Practice Areas
Education
University of Tennessee College of Law, Knoxville, Tennessee
Mississippi College
Published Works
Principal Author, Tennessee Workers' Compensations (4th ed., 2012)

Principal Author, Tennessee Workers' Compensations (3rd ed., 2007)
Representative Cases
David's note: approaching twenty years of representing employers and carriers, I've learned the best cases are those that limit my client's exposure. More likely than not, this involves a strong defense then resolving the case, or eliminating a risk my client does not want to take. Some of my best work has come in finding a resolution to difficult compensability questions, or avoiding what would otherwise have been an unpalatable result. Other times I've been able to move a claimant off unreasonable demands toward resolution. All examples of these settlements are not for public consumption. Each client has its own goals, and I work to help you get there.
Norvin v. Wauford Air Conditioning, Inc. (2015)
Sandoval v. Williamson (2019, with Michael Haynie)
Classes/Seminars
Speaker – 22nd Tennessee Workers' Compensation Educational Conference, 2019
Speaker – Tennessee Workers' Compensation Law, Brentwood Services, 2018
Speaker – Basic Settlement Strategies and Other Important Things Every Adjuster Must Know About the 2013 Reform Act, 2016 – Present
Speaker – Comparing and Contrasting the "Old" and "New" Workers' Compensation Law, 2015
Speaker – Mississippi Workers' Compensation Educational Association Annual Conference, 2013
David routinely gives general informational seminars to clients all over the southeast
Professional Associations & Memberships
Tennessee Bar Association
Nashville Bar Association
Mid-South Workers' Compensation Association
Southern Association of Workers' Compensation Administrators
Tennessee Defense Lawyers Association
Defense Research Institute
National Weather Association