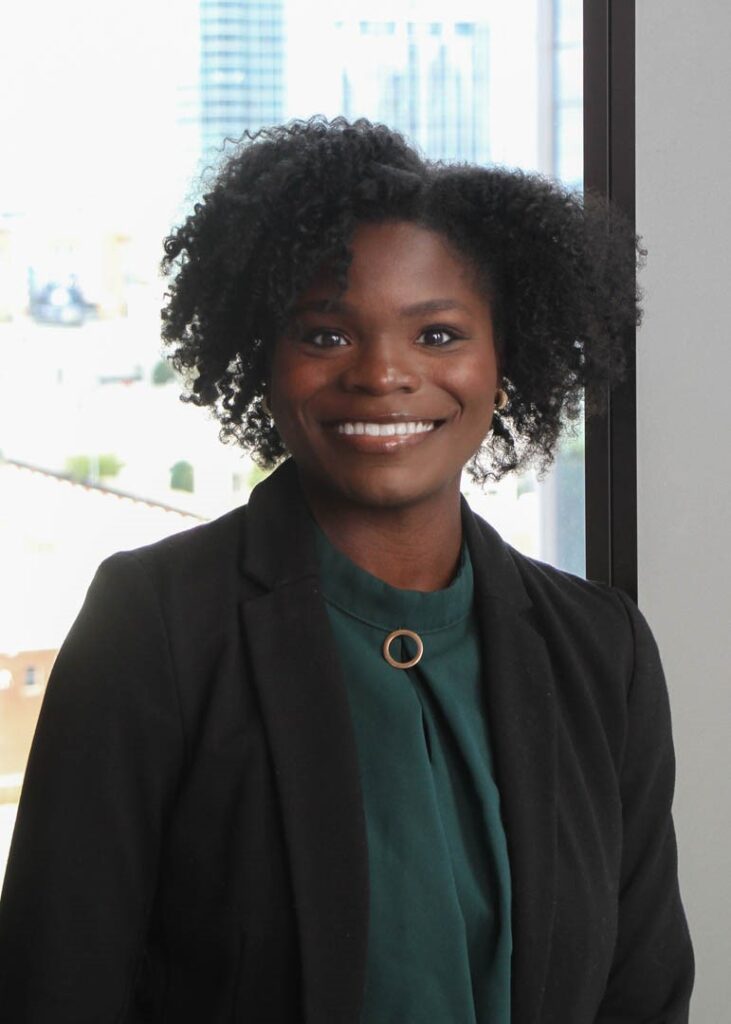 Gabi Jackson
Associate
Location:

Nashville, Tennessee

Phone:

615-742-9325

Fax:

615-242-4203

Email:

gjackson@manierherod.com
Gabi Jackson is an associate with Manier & Herod practicing primarily in the area of workers' compensation and works with employers and insurance carriers to resolve workers' compensation claims.
Ms. Jackson received her Juris Doctor from The University of Mississippi School of Law in 2022. During law school, she was President of the Black Law Students' Association and a member of the Negotiation Board, an advocacy board focusing on negotiation, mediation, and dispute resolution. As a member of Negotiation Board, she was recognized as a Top Negotiator and won the 2020 Fall FINRA Internal Competition. She was also chosen as a member of the Business Law Fellowship, a program that allows first-year law students interested in business and corporate law the opportunity to work in general counsel offices of corporations and participate in advanced legal courses. During her first-year summer, Ms. Jackson interned at the National Sea Grant Law Center. She was also a member of the Dean's Leadership Council.
Prior to law school, she obtained her Bachelor of Arts in Criminology from Mississippi State University, where she was very active in the student body. Ms. Jackson was President of the Sociological Student Association and facilitated numerous charity events aimed at serving the local community. She served two years as a Social Science Research Assistant at Mississippi State University's Social Science Research Center. As a research assistant, she worked in the Mississippi Alcohol Substance Education Program, Mississippi's statutorily mandated DUI Intervention Program.
Ms. Jackson is currently a member of the Tennessee Defense Lawyers Association. In her free time, she enjoys reading, hiking, crochet, and spending time with her two cats.
Practice Areas
Education
University of Mississippi School of Law
Mississippi State University
Professional Associations & Memberships
Tennessee Defense Lawyers Association