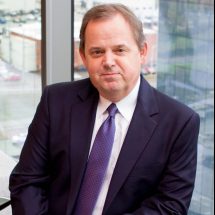 Location:
Nashville, Tennessee
Phone:
615-742-9339
Fax:
615-242-4203
Email:
For more than 33 years, Lawson Hester has concentrated his civil litigation practice in the areas of public sector law and litigation, commercial litigation, products liability, civil rights, insurance law and litigation, insurance law and coverage, employment law and litigation, and general litigation matters. Mr. Hester has tried more than 140 civil cases to verdict or judgment as first-chair or solo trial counsel, and currently maintains an "outright win" success rate of more than 97% of civil cases tried to conclusion. Mr. Hester's litigated matters have been reported and featured nationally in the National Law Journal, Business Week, Forbes.com, Wall Street Journal, Washington Post, ABA Journal, Mealey's Litigation Reports, Kings of Tort, and through NBC, ABC and CBS affiliate media stations.
Mr. Hester has defended the interests of 68 of Mississippi's 82 counties as well as numerous municipalities and has served as personal counsel for Mississippi's Attorney General. Mr. Hester has litigated matters in the state courts of 71 of Mississippi's 82 counties, and in twenty of the twenty-two circuit court (plenary jurisdiction trial court) districts in Mississippi. Mr. Hester has also tried civil damage cases in all divisions of the United States District Courts in Mississippi in both the Northern and Southern Districts. Mr. Hester has handled more than forty appeals to, and orally argued more than ten cases before, the United States Court of Appeals for the Fifth Circuit. Mr. Hester has represented/defended an extensive array of corporate entities in a wide variety of industries, including seventeen of the current Fortune 500 companies; examples of this litigation representation include civil litigation regarding medical devices, industrial and consumer appliances/equipment, pharmaceuticals, sporting goods, recreational products, and commercial disputes such as non-competition and breach of contract claims. Mr. Hester has handled a multitude of mass tort (silica, pharmaceuticals, and wood byproducts), premises liability, wrongful death, civil rights, contract, commercial, professional liability, employment and personal injury matters. On a multistate basis in Mississippi, Louisiana, Connecticut, Kansas and Florida, Mr. Hester has represented and advised municipalities and counties on high exposure civil rights and constitutional law claims/issues, including class actions, as well as government contracts, HUD compliance, risk analysis, zoning and regulatory taking matters. Also, Mr. Hester regularly handles insurance coverage-related litigation and claims-handling direct action cases, and the defense of commercial lines agency litigation.
Mr. Hester has had significant employment litigation experience in the contexts of 42 U.S.C. Section 1983, Title VII, Title IX, FLSA and wrongful discharge/retaliation claims as well as the representation of both private and public employers in front of the EEOC. In addition to Mr. Hester's representation of employers in employment litigation matters, Mr. Hester has had substantial experience in advising employers (public and private) in contract disputes, compliance, e-discovery compliance, FLSA compliance, and maintenance of corporate/in-house privilege matters. Mr. Hester also has extensive public section litigation experience in virtually all areas of municipal liability under federal and state law, including the continuous defense of Mississippi's largest county for more than 24 years. Mr. Hester has successfully represented numerous clients in insurance-related litigation including coverage disputes, bad faith-direct action claims, and defense for wrongful death and personal injury claims. In the context of professional liability, Mr. Hester has experience in defending all types of professionals including corporate officers and directors, accountants, legal professionals, and health care professionals in court and in front of their respective licensure boards.
Several of Mr. Hester's cases have served as established precedent in numerous subject matter areas, including the determination of personal liability, immunity and punitive damage exposure for physicians and health care professionals at Mississippi's largest public health care facility, the applicability and scope of pollution exclusions, occurrences and coverage terms within the meaning of comprehensive general liability insurance policies, as well as the standards for opposing expert witnesses for opposing party violations of the Federal Rules of Civil Procedure.
Mr. Hester obtained his B.A. degree with a double major in English and Political Science from the University of Mississippi in 1984, and his J.D. degree from the University of Mississippi School of Law in 1986. Subsequent to his licensure in April of 1987, Mr. Hester has been continuously engaged in litigation and trial practice. Mr. Hester is currently admitted to practice before, and has successfully defended appeals to, the United States Supreme Court. Mr. Hester is a member of the Defense Research Institute, Mississippi Defense Lawyers Association, American Bar Association, Mississippi Bar, Hinds County Bar Association, as well as the Mississippi and Atlanta Claims Associations. Mr. Hester is a frequent lecturer in continuing legal education seminars on subject matter related to trial practice, inclusive of effective deposition practice, tort reform, corporate/private attorney-client privilege, civil rights, governmental liability, ethics, and the art of cross-examination.
Practice Areas
Civil Litigation
Commercial and Professional Liability Insurance Coverage
Employment Law
Bar Admissions
Mississippi
Tennessee
United States District Court for the Northern District of Mississippi
United States District Court for the Southern District of Mississippi
United States Court of Appeals for the Fifth Circuit
United States Court of Appeals for the Tenth Circuit
United States Supreme Court
United States Tax Court
Education
University of Mississippi
University of Mississippi
Honors and Awards
Rated AV Preeminent 5.0 by Martindale-Hubbell, its highest rating, for 25 consecutive years
Woodward White's Best Lawyers in America
Mid-South Super Lawyers
2018 Leading Civil Rights Litigator of the Year – Mississippi
Lifetime Achievement Award, America's Top 100 Attorneys – Mississippi
Attorney Advisor to Chairman of Committee on Pattern Jury Instructions, District Judges' Association, Fifth Circuit Court of Appeals
Representative Cases
RLI Insurance Company v. Milling et al, United States District Court of Mississippi, S.D. Mississippi 3:17-cv-00819 (August 28, 2019)(not yet available on Westlaw)
Joiner v. City of Columbus, United States District Court, N.D. Mississippi, Aberdeen Division. January 04, 2016, Slip Copy 2016 WL 55336
Hinds County Economic Development District v. W & G Properties, LLC and Magnolia Label Co., Inc., Court of Appeals of Mississippi, 203 So.3d 49, NO. 2013-CA-00817-COA,) October 25, 2016, 2016 WL 6463926
Thomas v. Rankin County, Miss., United States District Court, S.D. Mississippi, Northern Division. September 30, 2015, Slip Copy 2015 WL 5772398
Thomas v. Scott County, United States District Court, S.D. Mississippi, Northern Division. August 21, 2015, Slip Copy 2015 WL 5009715
Estate of Thornton v. Rankin County, Miss., United States District Court, S.D. Mississippi, Northern Division. April 14, 2015, Slip Copy 2015 WL 1650237
Shaidnagle v. Adams County, Miss., United States District Court, S.D. Mississippi, Western Division. January 27, 2015, 88 F.Supp.3d 705, 2015 WL 365820
Graham v. Hodge, United States District Court, S.D. Mississippi, Eastern Division. November 19, 2014, 69 F.Supp.3d 618, 2014 WL 6476284 and Graham v. Hodge, United States Court of Appeals, Fifth Circuit. October 19, 2015 2015619 Fed.Appx. 394
Pannell v. City of Columbus, Miss., United States District Court, N.D. Mississippi, Aberdeen Division. September 29, 2014, Slip Copy 2014 WL 4843955
Longino v. Hinds County, Miss. ex rel. Bd. of Sup'rs, United States District Court, S.D. Mississippi, Northern Division. September 11, 2014, Slip Copy 2014 WL 4545943
Staten v. City of D'Iberville, United States District Court, S.D. Mississippi, Southern Division. August 28, 2014, Slip Copy 2014 WL 4273249
Williams v. Mueller Copper Tube Co., Inc., Court of Appeals of Mississippi, April 22, 2014, 149 So.3d 527 2014 WL 1600399
Gallion v. Hinds County, Miss.,United States District Court, S.D. Mississippi, Northern Division. May 27, 2015, Slip Copy 2015 WL 3409460
Hopkins v. Lowndes County Sheriff Dept., United States District Court, N.D. Mississippi, Aberdeen Division. August 01, 2014, Slip Copy 2014 WL 3799329
Baymeadows, LLC v. City of Ridgeland, Supreme Court of Mississippi. February 06, 2014, 131 So.3d 1156, 2014 WL 465698
Skinner v. Hinds County, Miss., United States District Court, S.D. Mississippi, Northern Division. January 29, 2014, Slip Copy 2014 WL 317872
Felton v. Wells Fargo Bank, United States District Court, S.D. Mississippi, Western Division. September 27, 2013 Slip Copy 2013 WL 5436951
Amerson v. Pike County, Miss., United States District Court, S.D. Mississippi, Jackson Division. March 21, 2013, Reported in F.Supp.2d 2012 WL 968058 and Amerson v. Pike County, Miss., United States District Court, S.D. Mississippi, Jackson Division. January 03, 2013, Not Reported in F.Supp.2d, 2013 WL 53900
Patton v. Hinds County Juvenile Detention Center (Henley-Young), United States District Court, S.D. Mississippi, Jackson Division. October 23, 2012, 2012 WL 5287068
Hinson v. Rankin County, Miss., United States District Court, S.D. Mississippi, Jackson Division. May 11, 2012,873 F.Supp.2d 790, 2012 WL 1668875
Bennett v. GEO Group, Inc., United States District Court, S.D. Mississippi, Eastern Division. April 19, 2012) Not Reported in F.Supp.2d, 2012 WL 1365752 and Bennett v. GEO Group, Inc., United States District Court, S.D. Mississippi, Eastern Division. November 22, 2011 Not Reported in F.Supp.2d 2011 WL 5864674
Stafford v. City of West Point, Miss., United States District Court, N.D. Mississippi, Eastern Division. March 30, 2012, 2012 WL 1080313
Bingham v. City of West Point, Miss., United States District Court, N.D. Mississippi, Eastern Division. February 10, 2012, Not Reported in F.Supp.2d 2012 WL 441288
Diamond Fields, LLC v. Rankin County, Miss., United States District Court, S.D. Mississippi, Jackson Division. September 30, 2011 2011 WL 8198518
Skinner v. Hinds County, Miss., United States District Court, S.D. Mississippi, Jackson Division. September 29, 2011, 2011 WL 4565586
Dean v. Walker, United States District Court, S.D. Mississippi, Western Division. January 06, 2011 764 F.Supp.2d 824 2011 WL 39809
Taylor v. Hartford Cas. Ins. Co., United States District Court, S.D. Mississippi, Hattiesburg Division. December 14, 2010, 2010 WL 5158634
Rutland v. McMillan, United States District Court, S.D. Mississippi, Jackson Division. September 30, 2010, 2010 WL 3937871
Cunningham v. City of West Point, United States District Court, N.D. Mississippi, Eastern Division. September 29, 2009 Not Reported in F.Supp.2d 2009 WL 3163331 and Cunningham ex rel. Cunningham v. City of West Point Miss., United States Court of Appeals, Fifth Circuit. June 7, 2010, 380 Fed.Appx. 4192010 WL 2331987
Butler v. Bancorpsouth Bank, United States District Court, S.D. Mississippi, Jackson Division. October 31, 2007, 2007 WL 3237927
Meeks v. Miller, Supreme Court of Mississippi. May 24, 2007 956 So.2d 864 2007 WL 1501083; and Meeks v. Miller, Court of Appeals of Mississippi. June 27, 2006 956 So.2d 942 2006 WL 1737757
Blake v. Wilson, Court of Appeals of Mississippi. April 17, 2007 962 So.2d 705 2007 WL 1121517
Magnolia Healthcare, Inc. v. Hartford Financial Services Group, Inc., United States District Court, N.D. Mississippi, Greenville Division. November 17, 2006, 2006 WL 3347952
Brumfield v. Brumfield, United States District Court, S.D. Mississippi, Hattiesburg Division. July 19, 2006, 2006 WL 2038636
McCoy v. City of Florence, et al., Court of Appeals of Mississippi. July 18, 2006, 949 So.2d 69 2006 WL 1984735
Acceptance Ins. Co. v. Powe Timber Co., Inc., United States District Court, S.D. Mississippi, Eastern Division. November 30, 2005 403 F.Supp.2d 552 2005 WL 3274860 and Acceptance Ins. Co. v. Powe Timber Co., Inc., United States Court of Appeals, Fifth Circuit. February 21, 2007, 219 Fed.Appx. 3492007 WL 624992
Robinson v. Hosemann, Supreme Court of Mississippi. May 26, 2005, 918 So.2d 668 2005 WL 1385207
Ballard v. Burton, United States District Court, N.D. Mississippi, Eastern Division. July 01, 2004, Not Reported in F.Supp.2d 2004 WL 1778820
Campbell v. McMillin, United States District Court, S.D. Mississippi, Jackson Division. February 11, 2000, 83 F.Supp.2d 761 2000 WL 192781
Burkes v. Waggoner, United States Court of Appeals, Fifth Circuit, December 9, 2008301, Fed.Appx. 3902008 WL 5155230
Brooks v. Stringer, United States Court of Appeals, Fifth Circuit. December 18, 2008303 Fed.Appx. 2252008 WL 5262699 (2008)
Brumfield v. Hollins, United States Court of Appeals, Fifth Circuit. December 2, 2008551 F.3d 322 (2008)
Collins v. Ainsworth, United States Court of Appeals, Fifth Circuit. December 21, 2005177 Fed.Appx. 3772005 WL 3502174
Rutland v. Pepper, United States Court of Appeals, Fifth Circuit. March 24, 2005, 404 F.3d 92185 Empl. Prac. Dec. P 41, 915151 Lab.Cas. P 35, 019
Hinds County v. Burton, Supreme Court of Mississippi, March 31, 2016— So.3d —-2016 WL 1255745
Ballard v. Burton, United States Court of Appeals, Fifth Circuit. March 24, 2006, 444 F.3d 391
Hartford Underwriters Ins. Co. v. Foundation Health Services Inc., United States Court of Appeals, Fifth Circuit. April 9, 2008, 524 F.3d 588
Professional Associations and Memberships
American Bar Association
Capital Area Bar Association
Mississippi Bar Association
Defense Research Institute
Mississippi Defense Lawyers Association
Mississippi Claims Association
Atlanta Claims Association