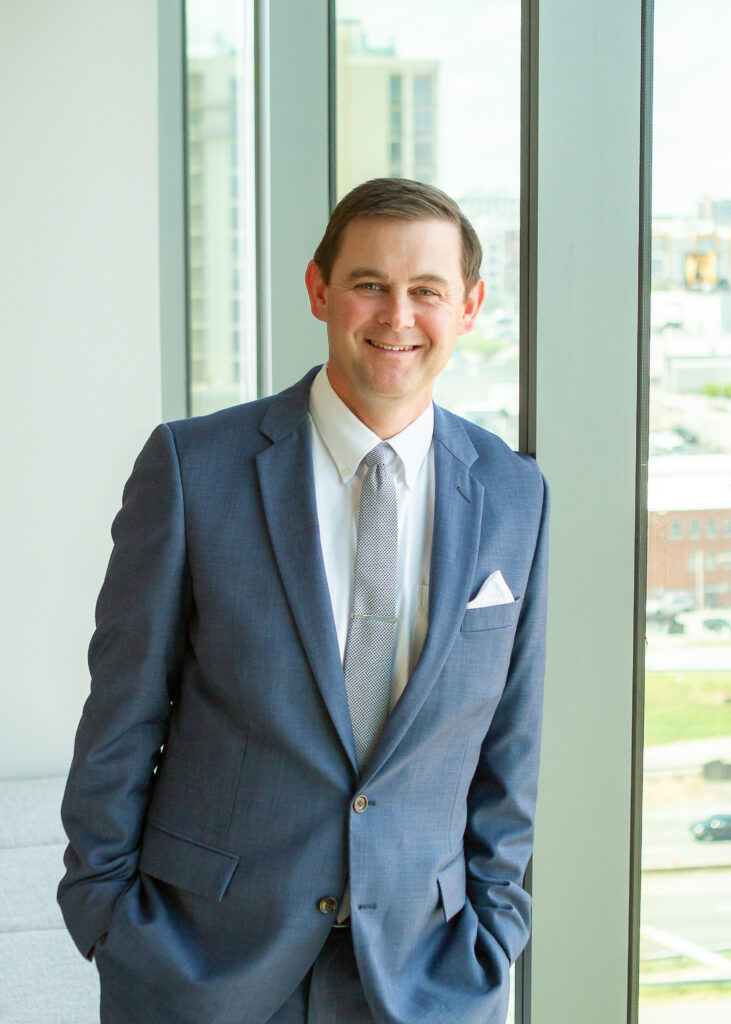 Jeffrey S. Price
Principal
Location:

Nashville, Tennessee

Phone:

615-742-9358

Fax:

615-242-4203

Email:

JPrice@ManierHerod.com
Jeffrey S. Price served as Manier & Herod's Managing Partner and Chairman of the Executive Committee from 2014 through 2020. His practice focuses on areas of fidelity law, surety law, cyber risk and liability insurance coverage, D&O and E&O insurance and commercial litigation. Mr. Price is the immediate past Chair of the Fidelity & Surety Law Committee of the American Bar Association (2021-22). In 2022, he was elected to the Section Council for the Tort Trial and Insurance Practice Section of the ABA and will serve a three year term in that capacity (2022-2025). Mr. Price received his bachelor of science, magna cum laude, from Gardner Webb University in Boiling Springs, North Carolina. Mr. Price received his Juris Doctor, summa cum laude and Order of the Coif, from the University of Tennessee College of Law. During law school, Mr. Price was a member of the Tennessee Law Review. Mr. Price is admitted to practice in all the courts of North Carolina and Tennessee as well as a number of federal courts and courts of appeal throughout the United States. With the assistance of other members of the firm who are admitted in other jurisdictions, Mr. Price is able to provide support and representation to his clients in jurisdictions throughout the United States.
Mr. Price represents insurers on coverage investigation and evaluation, coverage litigation, and other matters arising from fidelity insurance policies, financial institution bonds, D&O policies, E&O policies, cyber risk and cyber liability insurance policies, and other professional liability/risk policies. Mr. Price also represents sureties in distressed contractor transactions and workouts, intercreditor transactions, surety credit facilities, bankruptcies, performance bond defaults, payment bond claims, and every aspect of surety law. Additionally, he represents insurers under builders' risk insurance policies and commercial general liability policies on coverage issues and litigation.
Mr. Price has been with Manier & Herod since 1999 focusing on providing support, counsel and advocacy for insurers and sureties throughout the United States. His experience allows him to address many diverse issues and circumstances on behalf of his clients. While his primary objective is to assist the firms' clients in developing effective and creative solutions to their challenges and issues without the necessity of significant expense or protracted litigation, Mr. Price has the experience and commitment to utilize the judicial system or private dispute resolution venues to assure that the client's interests are protected and advanced.
Mr. Price is a certified mediator in North Carolina and his application for Rule 31 Mediator certification is pending in Tennessee. Mr. Price serves as mediator for a range of civil matters, with specialty in construction, insurance coverage, and business litigation disputes. Mr. Price is a member of the American Bar Association, Tennessee Bar Association, and the Nashville Bar Association. Mr. Price is AV Rated by Martindale Hubble. Mr. Price is actively involved in many industry organizations and meetings. He is the past Program Chair and current Social Chair for the National Bond Claims Association. Mr. Price has been the Program Chair for many surety, fidelity and cyber risk programs including the national cyber risk program presented at the Surety and Fidelity Law Committee of the American Bar Association's annual meeting in Washington, D.C. Mr. Price has been a speaker, chair, and/or author of dozens of publications focusing on topics relevant to his surety, construction and insurance clients.
Practice Areas
Bar Admissions
Tennessee
North Carolina 
U.S. Court of Appeals 4th Circuit
U.S. Court of Appeals 5th Circuit
U.S. Court of Appeals 6th Circuit
U.S. Court of Appeals 10th Circuit
U.S. District Court Western District of Tennessee
U.S. District Court Middle District of Tennessee
U.S. District Court Eastern District of Tennessee
U.S. District Court Western District of North Carolina
U.S. District Court Middle District of North Carolina
U.S. District Court Eastern District of North Carolina
U.S. District Court District of Colorado
U.S. District Court Eastern District of Wisconsin
U.S. District Court Western District of Michigan
U.S. District Court Southern District of Indiana
U.S. District Court Central District of Illinois
Education
University of Tennessee College of Law

J.D., summa cum laude, Order of Coif, 1998

Gardner Webb University

B.A., magna cum laude, 1995
Honors & Awards
Martindale-Hubbell® AV Preeminent Rated
Listed in The Best Lawyers in America©, Construction Law, 2016 – Present
Listed in Super Lawyers, Surety Law, 2018 – 2020
Listed in Rising Stars, Surety Law, 2010 – 2013
Published Works
Co-Author, Public Official Blanket Bonds and Government Employee Crime Coverage Forms, XXV FID. L.J. (2019)

Co-Author, Chapter 6: Other Insuring Agreements (In-Transit, Counterfeit Money, Fraudulent Mortgages, Computer System Fraud, Voice Initiated Transfer Fraud, Fraudulent Transfer Instructions, Social Engineering Fraud) in FINANCIAL INSTITUTION BONDS, 4th ed. (Michael Keeley, ed, 2016).

Co-Author, Taking Depositions and Statements Under Oath, XXIII FID. L.J. 77 (2017).

Co-Author, Surety Loss: Methods for Seeking Reimbursement (Southern Surety & Fidelity Claims Conference, 2014).

Contributor, Annotated Financial Institution Bond (American Bar Association, 3rd ed.).

Co-Author, Chapter 13: The Surety's Common Law and Contractual Rights of Indemnity in 2 THE LAW OF PAYMENT BONDS (Kevin L. Lybeck, et. al eds., 2011).

Co-Author, When The Walls Come Crumbling Down – E-Gad… Is That Loss Covered?: Claims Made and Coverage Available For Losses Arising Out Of or Related To Electronic Data (American Bar Association Fidelity and Surety Law Section Mid-Winter Meeting, 2011).

Co-Author, What Happens When The Insured Fails? Analyzing The Impact On Coverage Under The Financial Institution Bond and The Commercial Crime Policy, XV FID. L.J. 57 (2009).

Co-Author, Who Should Pay for the Bank's Mistakes? A Discussion of Loss Causation under Insuring Agreement D and Insuring Agreement E of the Standard Form No. 24 Financial Institution Bond (Southern Surety & Fidelity Claims Conference, 2009).

Contributor, Chapter 6: The Law of Performance Bonds in 2 SURETY'S RIGHTS UNDER THE GENERAL INDEMNITY AGREEMENT TO MINIMIZE LOSS (Lawrence R. Moelmann, et. al, eds., 2009).

Co-Author, The Public Officials Bond—A Statutory Obligation Requiring Faithful Performance, Fidelity, and Flexibility, XII FID. L.J. 151 (2006).

Contributor, Tennessee Chapter in 3 PAYMENT BOND MANUAL (Wayne D. Lambert, et. al, eds., 2006).

Contributor, Chapter VII: Tennessee in THE LAW OF MOTOR VEHICLE DEALER BONDS (William A. Downing, et. al, eds., 2006).

Author, Take it or Leave It? The Surety's Right of Rescission (International Association of Defense Counsel Conference, 2005).

Contributor, Chapter 6: Conditions and Limitations— Exclusions in 2 ANNOTATED FINANCIAL INSTITUTION BOND (Michael Keeley, ed., 2004).

Co-Author, Financial Benefit Requirements (Including Discussion of Employee Salary, Commissions and Fees Exclusion) (ABA Fidelity & Surety Law Mid-Winter Meeting, 2002).

Co-Author, Who Gets Paid? A Surety's Affirmative Pursuit of Contract Balances vs. Common Law and Statutory Liens.

Co-Author, Seven Myths about Equitable Subrogation (Southern Surety & Fidelity Claims Conference, 2002). Contributor, Surety Claims Institute Newsletter.

Co-Author, Chapter 6 in LOAN LOSS COVERAGE UNDER FINANCIAL INSTITUTION BONDS (Gilbert J. Schroeder & John J. Tomaine eds.

, 2008
Classes/Seminars
Speaker – 2019 ABA FSLC Mid-Winter Meeting (San Diego, CA)
Speaker – 2019 TIPS Annual Meeting (New York, NY)
Speaker – 2016 ABA FSLC Mid-Winter Meeting (New York, NY)
Program Chair – 2016 National Bond Claims Association Annual Meeting (Pinehurst, NC)
Co-Chair – 2015 ABA FSLC Mid-Winter Meeting (New York, NY)
Speaker – 2014 Midwest Surety Association (Chicago, IL)
Speaker – 2014 Southern Surety & Fidelity Claims Conference (New Orleans, LA)
Speaker – 2013 Mid-South Commercial Law Institute (Nashville, TN)
Speaker – 2013 ABA Fidelity & Surety Law Fall Meeting (Boston, MA)
Speaker – 2013 ABA Fidelity & Surety Law Mid-Winter Meeting (New York, NY)
Speaker – 2012 ABA Fidelity & Surety Law Fall Meeting (Hartford, CT)
Speaker – 2012 ABA Southern Surety & Fidelity Claims Conference (Clearwater, FL)
Speaker – 2012 ABA FSLC Mid-Winter Meeting (New York, NY)
Speaker – 2011 Fidelity and Surety Law Spring Meeting (Hilton Head Island, SC)
Chair – 2011 The Fidelity Law Association Annual Meeting (Nashville, TN)
Speaker – 2011 ABA Fidelity and Surety Law Mid-Winter Meeting (New York, NY)
Speaker – 2011 Southern Surety & Fidelity Claims Conference (New Orleans, LA)
Speaker – 2011 ABA Fidelity and Surety Law Meeting (Lake Geneva, WI)
Speaker – 2010 ABA FSLC Fall Meeting (Boston, MA)
Chair – 2010 Southern Surety & Fidelity Claims Conference (Charleston, SC)
Chair – 2010 ABA FSLC Mid-Winter Meeting (San Francisco, CA)
Speaker – 2009 Southern Surety & Fidelity Claims Conference (Clearwater, FL)
Chair – Southern Surety & Fidelity Claims Conference (Charleston, SC)
Chair – 2008 ABA Fidelity & Surety Law Mid-Winter Meeting (New York, NY)
Speaker – 2007 ABA FSLC Fall Meeting (Orlando, FL)
Speaker – 2004-2007 Southern Surety & Fidelity Claims Conferences, (Tampa, FL; New Orleans, La; Charleston, SC)
Speaker – 2006 National Bond Claims Association Annual Meeting (Pinehurst, NC)
Speaker – 2005 International Association of Defense Counsel Conference (New York, NY)
Speaker – 2004 ABA Fidelity & Surety Law Mid-Winter Meeting (San Francisco, CA)
Speaker – 2002 ABA Fidelity & Surety Law Mid-Winter Meeting (New York, NY)
Speaker – 2000 ABA Southern Surety & Fidelity Claims Conference
Professional Associations & Memberships
American Bar Association, Fidelity & Surety Law Committee, Member
Tennessee Bar Association, Member
Nashville Bar Association, Member