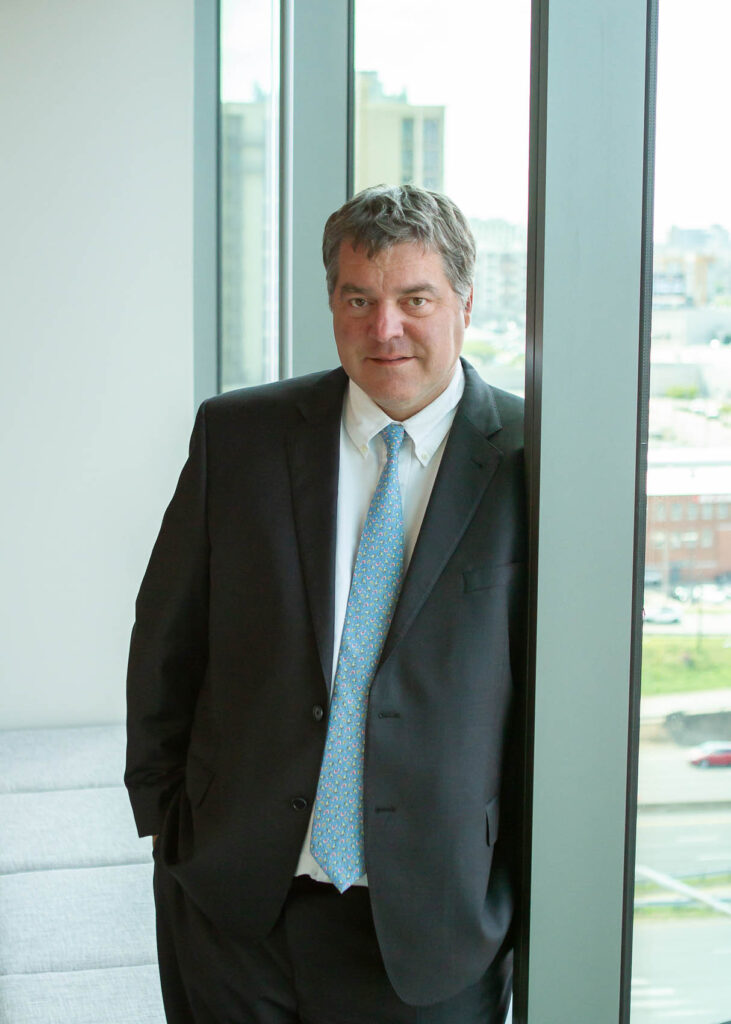 John W. Barringer Jr.
Principal
Location:

Nashville, Tennessee

Phone:

615-742-9345

Fax:

615-242-4203

Email:

JBarringer@ManierHerod.com
John W. Barringer, Jr. is a principal with Manier & Herod, practicing in workers' compensation defense. John is a graduate of the University of Mississippi where he received both his Bachelor of Arts (BA) in History and his Juris Doctor (JD). Prior to joining Manier & Herod, John served as Assistant District Attorney of the 21st Judicial District and Lead Prosecutor for the 21st Judicial District Drug and Violent Crime Task Force.
John is a Charter Member of the National Association of Medicare Set Aside Professionals and serves on its National Legislative Committee. Over the past decade, he has developed a specialty in the new area of Medicare Set-Asides, a financial agreement that allocates a portion of a workers' compensation settlement to pay for future medical services related to the workers' compensation injury, illness, or disease.
John is a member of the Workers' Compensation Defense Institute (WCDI) and is an annual presenter at the Workers' Compensation Educational Conference. As a member of the WCDI, John volunteers for Give Kids the World a non-profit organization that creates magical memories for children with life-threatening illnesses and their families.
John is a Past President of the Tennessee Defense Lawyers Association and has also served as Vice President, Secretary-Treasurer, and as a member of the Board of Directors. He is also a member of the Tennessee Bar Association, the National Bar Association, the American Bar Association (ABA), the ABA Tort Trial & Insurance Practice Section, the Mid-South Workers' Compensation Association Nashville Chapter, and Tennessee Self-Insurers' Association.

Practice Areas
Education
University of Mississippi School of Law, Oxford, Mississippi
University of Mississippi, University, Mississippi
Published Works
Principal Author, Tennessee Workers' Compensation (5th ed., 2018 forthcoming)

Principal Author, Tennessee Workers' Compensation (4th ed., 2012)

Principal Author, Tennessee Workers' Compensation (3rd ed., 2007)
Classes/Seminars
Speaker, Workers' Compensation Institute's Workers' Compensation Educational Conference, 2010 – 2012
Panel Member, Louisiana Workers' Compensation Educational Conference , 2012 – Present
Tennessee Workers' Compensation Law, ESIS, 2018 – Present
Speaker, 70th Annual Workers' Compensation Educational Conference, 2015 – Present
Tennessee Workers' Compensation Law, PMA claims adjusters, 2013 – Present
Tennessee Workers' Compensation Law, ESIS, 2014 – Present
Professional Associations & Memberships
Tennessee Defense Lawyers Association, President Emeritus, 2013 – 2014
Tennessee Defense Lawyers Association, President, 2012 – 2013
Nashville Bar Association, Member
Tennessee Bar Association, Member
American Bar Association, Member
National Association of Medicare Set Aside Professionals, National Legislative Committee
Mid-South Workers' Compensation Association Nashville Chapter, Member
Tennessee Self-Insurers' Association, Member
National Association of Medicare Set Aside Professionals, Charter Member