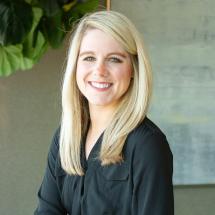 Location:
Nashville, Tennessee
Phone:
615-742-9372
Fax:
615-242-4203
Email:
Melissa Jane Lee is a principal with Manier & Herod practicing primarily in the areas of surety law, fidelity law, construction, and general insurance coverage and litigation. In 2007, Ms. Lee graduated magna cum laude from the Calhoun Honors College at Clemson University in Clemson, South Carolina, where she received a Bachelor of Science in Political Science. Ms. Lee received her Juris Doctor, summa cum laude, from the University of Tennessee College of Law in 2010.

During law school, Ms. Lee concentrated on Advocacy & Dispute Resolution, which allowed her to participate in the law school's Advocacy Clinic. Ms. Lee was the Managing Editor of Transactions: The Tennessee Journal of Business Law and Vice President of the Student Bar Association.

Ms. Lee has been recognized as a "Rising Star" in the area of insurance coverage by Mid-South Super Lawyers, a Thomson Reuters business, since 2013.

Since her licensure, Ms. Lee has represented numerous clients with respect to every aspect of surety law, including construction takeovers, bond claim analysis, bankruptcy matters and litigation in various courts in the Southeast. Additionally, Ms. Lee has assisted insurers with preliminary coverage analysis and coverage dispute litigation involving a variety of insurance policies, from commercial general liability policies to fidelity bonds.
Practice Areas
Bankruptcy and Creditors' Rights
Commercial and Professional Liability Insurance Coverage and Litigation
Construction Law
Fidelity Law and Cyber Insurance Coverage
Surety Law
Bar Admissions
Tennessee Supreme Court
U.S. District Court for the Middle District of Tennessee
U.S. District Court for the Western District of Tennessee
U.S. District Court for the Eastern District of Tennessee
U.S. District Court for the Eastern District of Arkansas
U.S. District Court for the Western District of Arkansas
Education
University of Tennessee College of Law

J.D., summa cum laude, Order of the Coif, 2010

Clemson University

B.S., magna cum laude, Calhoun Honors College, 2007
Honors and Awards
Mid-South Super Lawyers Rising Stars, 2013 – Present
American Bar Association, Tort Trial & Insurance Practice Section Leadership Academy, 2018 – 2019
Published Works
Co-Author – Chapter 4 (Deciding to Litigate: The Surety's Recourse Against Third Parties), Managing and Litigating the Complex Surety Case (Tracey L. Haley and Christopher R. Ward, eds. American Bar Association 3rd ed. 2018)
Author – Surety Bonding Across Borders: Basic Considerations for International Claims (Tort Trial & Insurance Practice Section, Fidelity & Surety Law Committee Spring 2017 Newsletter)
Author – Handling Surety Claims in a Global Economy: The Practical and Legal Considerations of Setting up a Claims Operation and Global Concerns from the Claims Perspective (ABA TIPS Fidelity and Surety Law Committee Mid-Winter Meeting 2017)
Author – Underwriters Beware: Signs of Risk – Preventing Construction Claims & Maximizing Loss Recovery (Southern Surety and Fidelity Claims Conference 2016)
Author – Objections to Discharge: A Post-Bullock Analysis (Surety Claims Institute May 2015 Newsletter)
Author – Types of Bonds: The Surety's Performance Rights & Obligations (Southern Surety and Fidelity Claims Conference 2014)
Co-Author – Garnishments, NASHVILLE BAR J. (Nov. 2009)
Defined Contribution Benefit Plan Participants are Entitled to Bring Individual Claims under ERISA § 502(a)(2), 10 TENN. J. BUS. L. 113 (Fall 2008)
Classes/Seminars
Co-Chair, 2019 Southern Surety and Fidelity Claims Conference (New Orleans, LA)
Speaker, 2018 American Bar Association, Tort Trial & Insurance Practice Section, Fidelity and Surety Law Committee Spring Meeting (Santa Fe, NM)
Speaker, Atlanta Surety Claims Association May 2017 Meeting (Atlanta, GA)
Speaker, 2017 Southern Surety and Fidelity Claims Conference (Nashville, TN)
Panel Moderator, 2017 American Bar Association, Tort Trial & Insurance Practice Section, Fidelity and Surety Law Committee Mid-Winter Meeting (New Orleans, LA)
Speaker, 2016 Southern Surety and Fidelity Claims Conference (Charleston, SC)
Speaker, 2016 American Bar Association, Tort Trial & Insurance Practice Section, Fidelity and Surety Law Committee Mid-Winter Meeting (New York, NY)
Speaker, 2015 Southern Surety and Fidelity Claims Conference (Clearwater Beach, FL)
Speaker, 2014 Southern Surety and Fidelity Claims Conference (New Orleans, LA)
Professional Associations and Memberships
American Bar Association

Tort Trial & Insurance Practice Section
Fidelity & Surety Law Committee

Tennessee Bar Association
Nashville Bar Association