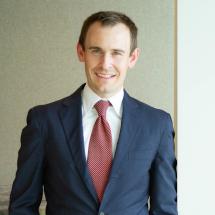 Location:
Nashville, Tennessee
Phone:
615-742-9320
Fax:
615-242-4203
Email:
Robert W. Miller is a principal with Manier & Herod practicing primarily in the areas of bankruptcy law, restructuring, surety law, and commercial litigation.
Mr. Miller maintains a broad-based bankruptcy and insolvency practice. Mr. Miller represents debtors, chapter 11 trustees, chapter 7 trustees, creditors committees, and receivers in federal and state courts throughout the southeast. He has also represented creditors in many recent "mega" bankruptcy cases locally, nationally, and internationally, including Exide Holdings, Inc., The Hertz Corporation, Vanguard Healthcare, LLC, Genon Energy, Inc., ITT Tech, Inc., PES Holdings, LLC, Payless Holdings LLC, SunEdison, Inc., Peabody Energy Corporation, and Abengoa, S.A. Outside of bankruptcy, Mr. Miller has transactional experience negotiating and documenting out-of-court workouts and restructurings. Mr. Miller also brings the perspective of a former law clerk to his representations as he previously served as a judicial clerk for the Honorable William L. Stocks, United States Bankruptcy Judge for the Middle District of North Carolina.
In 2008, Mr. Miller graduated cum laude from the University of Rochester, where he received a Bachelor of Arts in Political Science and History. Mr. Miller received his Juris Doctor with honors from the Emory University School of Law in 2011. During law school, Mr. Miller was the Symposium Editor of the Emory Bankruptcy Developments Journal.
Mr. Miller is active member of the bankruptcy bar. He has written prolifically on current bankruptcy issues. His articles have appeared in numerous journals and law reviews including the American Bankruptcy Law Journal, a journal peer-reviewed by federal bankruptcy judges. He is active in the Turnaround Management Association, the American Bankruptcy Institute, the Nashville Bar Association, and the American Bar Association.
Practice Areas
Bankruptcy and Creditors' Rights
Surety Law
Bar Admissions
Tennessee
North Carolina
U.S. District Court Middle District of North Carolina
U.S. District Court Western District of North Carolina
U.S. District Court Eastern District of North Carolina
U.S. District Court Middle District of Tennessee
U.S. District Court Western District of Tennessee
U.S. District Court Eastern District of Tennessee
U.S. Court of Appeals 8th Circuit
U.S. Court of Appeals 6th Circuit
Education
Emory University School of Law, Atlanta, Georgia
University of Rochester
Honors and Awards
National Conference of Bankruptcy Judges Next Generation Program
Published Works
A Comprehensive Framework for Conflict Preemption in Federal Insolvency Proceedings 123 W. Va. L. Rev. 423 (2020)

Equitable Mootness: Ignorance is Bliss and Unconstitutional, 107 Ky. L.J. 269 (2018-2019)

Nothing New: Consent, Forfeiture and Bankruptcy Court Final Judgments, 65 Drake L. Rev. 89 (2017)

Abengoa Sets the Stage for Future Disputes Concerning Recognition of Pre-Insolvency Proceedings Under Chapter 15, Am. Bankr. Inst. J. International Committee Newsletter (August 2016)

Everything Old is New Again: Why the In Rem Summary Jurisdiction of the 1898 Bankruptcy Act Still Limits the Constitutional Authority of Bankruptcy Judges, 89 Am. Bankr. L.J. 1 (2015)

Overtime for Estate Representatives Stepping into the Shoes of the U.S., 33 Am. Bankr. Inst. J., 24 (July 2014)

Dialing in the Scope of Chapter 15 Relief, 33 Am. Bankr. Inst. J., 42 (June 2013)

Fleshing Out the Skeleton: Defining the Prongs of Stern v. Marshall, 11 DePaul Bus. & Commercial L.J. 1 (2012)

Economic Integration: An American Solution to The Multinational Enterprise Group Conundrum, 11 Richmond J. of Global L. and Bus. 185 (2012)

Co-author, Rebuilding the Fallen House of Cards: The Bankruptcy Courts Should Require a Discounted Cash Flow Analysis as a Floor in Valuation Hearings to Value Mortgage Portfolios in Dysfunctional Markets, 4 J. of Bankr. L. and Pract. (2012)
Representative Cases
Alpha Visions Learning Academy, Inc. v. U.S. Small Business Assoc. (In re Skefos), 2020 WL 2893413 (Bankr. W.D. Tenn. June 2, 2020)
In re Thomas, 2020 WL 2569993 (Bankr. W.D. Tenn. May 8, 2020)
ServisFirst Bank v. Curae Health, Inc., 2020 WL 1678080 (M.D. Tenn. Apr. 4, 2020)
Collins v. Tennessee Department of Revenue, 555 B.R. 670 (W.D. Tenn. 2016)
Hanover Ins. Co. v. Cape Fear Paving, LLC, 531 B.R. 573 (E.D.N.C. 2015)
In re Acor, 510 B.R. 588 (Bankr. W.D. Tenn. 2014)
In re Living Hope Southeast, LLC, 509 B.R. 649 (Bankr. E.D. Ark. 2014)
In re Living Hope Southeast, LLC, 505 B.R. 237 (Bankr. E.D. Ark. 2014)
Classes/Seminars
Speaker "Even the Circuits Can't Agree", National Conference of Bankruptcy Judges 2021
Speaker "Discharge Issues in Individual Chapter 11 Cases",  ABA Business Law Section Spring Meeting 2019
Speaker "Considerations for Multiple Avoidance Actions", Annual Chapter 7 Trustee Seminar – Western District of Tennessee, 2017 
Speaker "Circuit Splits in Consumer and Business Bankruptcy", ABA YLD Bankruptcy Committee Teleconference, 2015 
Professional Associations and Memberships
American Bankruptcy Institute
Nashville Bar Association

Chair of CLE Subcommittee of Bankruptcy Court Committee

Turnaround Management Association
American Bar Association

Vice-Chair of the Individual Chapter 11 Subcommittee of Business Bankruptcy Committee