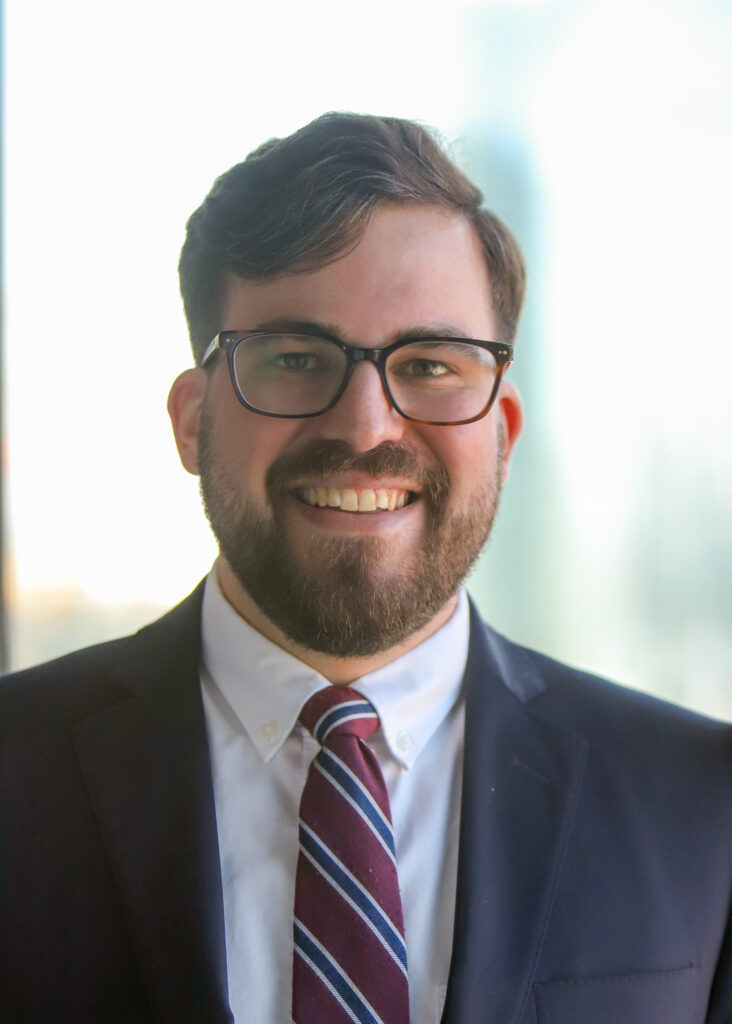 S. Marc Buchman
Associate
Location:

Nashville, Tennessee

Phone:

615-742-9344

Fax:

615-242-4203

Email:

mbuchman@manierherod.com
S. Marc Buchman is an associate with Manier & Herod practicing in the areas of bankruptcy law, surety law, and commercial litigation. Prior to joining the firm, Mr. Buchman gained invaluable experience in bankruptcy law while clerking for the Honorable M. Ruthie Hagen of the United States Bankruptcy Court for the Western District of Tennessee and then for the Honorable Bonnie L. Clair of the United States Bankruptcy Court for the Eastern District of Missouri.
A self-described bankruptcy nerd, Mr. Buchman got his start in bankruptcy law while attending law school at the University of Arkansas School of Law, where he graduated cum laude, and working in its Federal Practice Bankruptcy Clinic, which provided pro bono legal services to low-income individuals seeking a fresh start. While working at the clinic, Mr. Buchman successfully negotiated with creditors for the return of preferential payments garnished from his client's pay prior to filing for bankruptcy. While Mr. Buchman now focuses primarily on business and commercial bankruptcy, producing the check for the returned garnished wages and bringing his client to genuine tears, knowing how much the funds were desperately needed, remains his proudest accomplishment.
Originally from northeast Arkansas, Mr. Buchman attended Arkansas State University for undergrad, where he studied philosophy and economics. Mr. Buchman later attended Northern Illinois University and received a master's degree in philosophy with a focus on logic and the philosophy of science. Mr. Buchman now rigorously applies the logical skills honed while studying philosophy and economics to his legal practice.
In his free time Mr. Buchman enjoys exploring Nashville, supporting Arsenal and Nashville SC, and watching anything and everything Star Wars related.
Practice Areas
Bar Admissions
Arkansas
Tennessee (registered to practice pending admission)
U.S. District Court for the Eastern District of Arkansas
U.S. District Court for the Western District of Arkansas
U.S. District Court for the Western District of Tennessee
U.S. District Court for the Middle District of Tennessee
Education
University of Arkansas School of Law, Fayetteville, Arkansas
Northern Illinois University, DeKalb, Illinois
Arkansas State University, Jonesboro, Arkansas
Published Works
Ride Through Is Dead! Long Live Ride Through! On the Continuing Viability of Ride Through Post-BAPCPA, Vol. XLI, No. 7 Am. Bankr. Inst. J. 20
Professional Associations & Memberships
American Bankruptcy Institute
Nashville Bar Association
Middle District of Tennessee Bankruptcy Bar