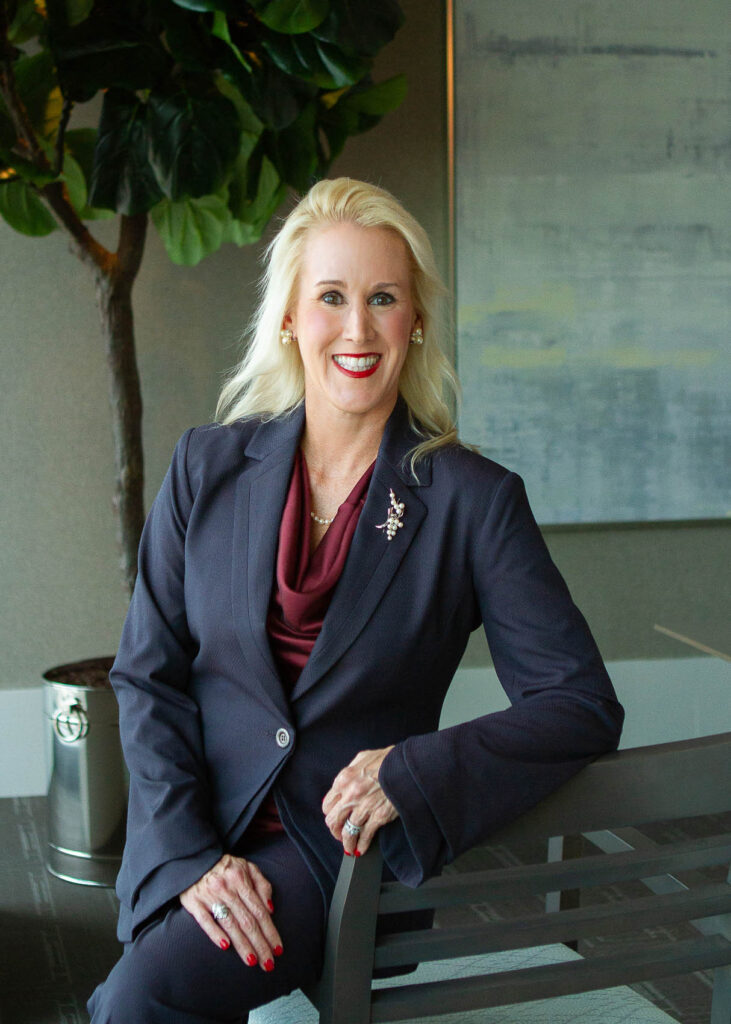 Sarah Hardison Reisner
Principal
Location:

Nashville, Tennessee

Phone:

615-742-9312

Fax:

615-242-4203

Email:

SReisner@ManierHerod.com
A native Nashvillian, Sarah Hardison Reisner is a principal with Manier & Herod practicing in litigation and specializing in Workers' Compensation Law. Mrs. Reisner received her Bachelor of Arts and graduated magna cum laude and Phi Beta Kappa from The University of Richmond in 1991 with a Double Major in English and American Studies and a Minor in French Literature. After working in the Outstanding Scholars Program at the U.S. Department of Education for two years in Washington D.C. (1991 – 1993), she obtained her Juris Doctor from the University of Tennessee College of Law in 1996. While in law school, Mrs. Reisner was a member of the Constitutional Law Moot Court team, a Student Materials Editor on the Tennessee Law Review, and she co-authored a published article on Constitutional Law in Tennessee. In 1996, Mrs. Reisner started practicing law at Manier & Herod, and she has practiced law full-time there ever since she graduated from law school.
Mrs. Reisner is an active member of the American Bar Association, the Tennessee Bar Association, the Defense Research Institute, the Tennessee Defense Lawyers' Association, the Mid-South Workers' Compensation Association, the WCI Institute, and the Downtown Rotary Club of Nashville.
Specializing in this area of the law for twenty-seven years now, Mrs. Reisner is a frequent speaker to client groups, employers and carriers all across the State of Tennessee, third party administers, attorneys, and professional organizations on topics related to Workers' Compensation Law. In 2022, she was nominated for the Tennessee Bureau's Sue Ann Head award for "Excellence in Workers' Compensation", and she was named one of three finalists for the award. In 2023, Mrs. Reisner will be presenting at the Tennessee Bureau's annual educational convention in June and at the WCI convention in Orlando in August.
Practice Areas
Education
University of Tennessee College of Law
University of Richmond

B.A., magna cum laude, 1991
Published Works
Co-authored – "Tennessee Workers' Compensation: The Essential Guide," 4th Edition published in 2011

Co-authored – "Constitutional Law – First Amendment Overbreadth Doctrine – Older Minors and Adults' Access Rights to Constitutionally Protected Material Published by Tennessee Law Review, 1995
Classes/Seminars
Speaker – "Lunch & Learn" on Tennessee Workers' Compensation Law , American Airlines, 2018 – Present
Speaker "Lunch & Learn" on Tennessee Workers' Compensation Law, EmployBridge, 2018 – Present
Speaker "Lunch & Learn" on Tennessee Workers' Compensation Law, Brentwood Services, 2018 – Present
Speaker – "Lunch & Learn" on Tennessee Workers' Compensation Law , ESIS, 2018 – Present
Speaker – Advanced Workers' Compensation Seminar, 2015 – Present
Professional Associations & Memberships
Tennessee Bar Association, Member
Nashville Bar Association, Member
American Bar Association, Member
Tennessee Defense Lawyers Association, Board Member