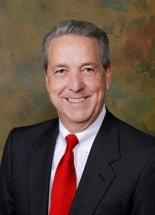 Location:
Nashville, Tennessee
Phone:
615-742-9310
Fax:
615-242-4203
Email:
Terry L. Hill is a partner at Manier & Herod. Mr. Hill received his undergraduate and law degrees from the University of Tennessee, and was Associate Editor of the Tennessee Law Review. He was admitted to the Bar in 1977.
Mr. Hill drafted a substantial part of the Tennessee Workers' Compensation Reform Act of 1992 and many significant workers' compensation statutes since that time. In his position as Executive Director of the Tennessee Self-Insurers' Association from 2006 t0 2013, Mr. Hill spearheaded the reform effort for Tennessee workers' compensation law. He is Editor-in-Chief of Tennessee Workers' Compensation: The Essential Guide, first, second, third and fourth editions. Mr. Hill was named 2015 "Lawyer of the Year" by The Best Lawyers in America in the category of Workers' Compensation Defense Attorneys. He has been selected for inclusion in The Best Lawyers in America, having received that honor each year since 1995 in the category of Workers' Compensation Defense Attorneys. Mr. Hill was selected as one of the Mid-South Super Lawyers in the area of workers' compensation. He has been named as an AV Preeminent Lawyer by Martindale Hubbell for seventeen consecutive years. He has held seats on the Workers' Compensation Advisory Committee and the Comparative Fault Advisory Committee of the Tennessee State Legislature. Mr. Hill is a member of the Tennessee Defense Lawyers Association, where he has served as President, Vice President and Secretary-Treasurer, and has also served on the Board of Directors. He is a member of the Nashville Bar Association and has served as chairman of their Medico-Legal Committee, and is a Fellow in the Nashville Bar Foundation.
Mr. Hill has several published articles, including an article in the Insurance Law Review. He is also a member of the Tennessee Bar Association and is a member of the Defense Research Institute, in addition to having served for three years as Chairman of the Workers' Compensation Section of the Federation of Defense & Corporate Counsel. He is currently a member of the Southern Association of Workers' Compensation Administrators, and is also a member of the Mid-South Workers' Compensation Association where he previously served as Vice-President. His law practice is in workers' compensation and insurance litigation.
Education
University of Tennessee College of Law
University of Tennessee, Knoxville
Honors and Awards
The Best Lawyers in America©, 1995 – Present
Super Lawyers, 2008 – 2010, 2015 – Present

Best Lawyers

® 2015 Workers' Compensation – Employers "Lawyer of the Year" in Nashville, Tennessee
Published Works
Editor-in-Chief and Principal Author, Tennessee Workers' Compensations (4th ed., 2012)

Editor-in-Chief and Principal Author, Tennessee Workers' Compensations (3rd ed., 2007)

Editor-in-Chief and Principal Author, Tennessee Workers' Compensations (2nd ed., 2003)

Editor-in-Chief and Principal Author, Tennessee Workers' Compensations (1st ed., 1994)
Classes/Seminars
Speaker, Tennessee Self-Insurers Association Conference, 2013 – Present
Speaker, Workers' Compensation Institute's Workers' Compensation Educational Conference, 2010 – 2013
Speaker, 70th Annual Workers' Compensation Educational Conference, 2015 – Present
Professional Associations and Memberships
Workers' Compensation Advisory Committee to Tennessee Legislature, 1984
Comparative Fault Advisory Committee to Tennessee State Legislature, 1985-86
Nashville Bar Association
Tennessee Bar Association
American Bar Association
Tennessee Defense Lawyers Association, Board of Directors, 1984-87
Tennessee Defense Lawyers Association, Middle Tennessee Vice-President, 1988
Tennessee Defense Lawyers Association, Secretary-Treasurer, 1989, President-Elect, 1990, President, 1991
Tennessee Defense Lawyers Association, President, 1971 – Present
Tennessee Self-Insurers' Association, Executive Director, 2006-2013
Southern Association of Workers' Compensation Administrators
Federation of Defense and Corporate Counsel, Workers' Compensation Section