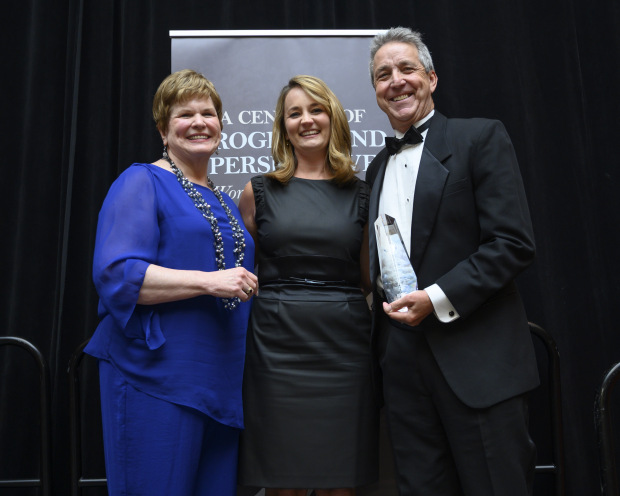 On June 12, 2019, Manier & Herod  partner, Terry Hill was humbled and honored to be named the inaugural recipient of the Sue Ann Head Award. The ceremony was held during the Centennial Celebration Gala, held in conjunction with the 22nd Workers' Compensation Educational Conference in Murfreesboro, Tennessee. The award, named after beloved former Administrator of the Division of Workers' Compensation, Sue Ann Head, is designated for "…an individual or stakeholder who has introduced new strategies to claims management that have resulted in positive measureable outcomes, gone above and beyond the standards expected in administering their workers' compensation program, instilled a workers' compensation culture based on trust, cooperation and mutual interests, understood the concerns of injured workers and their families, and set an example to others in the their field."
 Recognized as one of the most judicious workers' compensation attorneys in the state, Terry has played a significant role in the development of the Tennessee Workers' Compensation law. He was appointed by Governor Lamar Alexander to a legislative study committee in 1985 that was tasked with making workers' compensation awards more predictable. The work of the committee resulted in legislation to use the American Medical Association's Guides to the Evaluation of Permanent Impairment as the standard for evaluating permanent medical impairment which went into effect in 1986. Six years later, Governor Ned McWherter asked a group of stakeholders that included Mr. Hill to meet and discuss ways to address inconsistencies in awards. Subsequent to these meeting Mr. Hill drafted legislation that came to known as the Workers' Compensation Reform Act of 1992 and provided a well-defined range within which an award must fall based on established criteria and established the first steps in establishing a system for alternative dispute resolution. He was the Executive Director of the Tennessee Self-Insurers' Association from 2006 to 2013.
In his acceptance speech, he spoke about how much Sue Ann Head had done for workers compensation in Tennessee and how humbled he was to be considered for an award named in her honor. Manier & Herod congratulates Terry on this prestigious honor.
For more on Mr. Hill's contributions to Tennessee workers' compensation: https://www.youtube.com/watch?v=Ea0VnpEC9Wo